COVID-19 Immunization Requirements
All AHS employees are required to be fully immunized against COVID-19 as a condition of employment.
Browse Jobs
Browse jobs by type or location.
Featured Jobs
Your Opportunity:Alberta Health Services has an exciting opening for a Nurse Practitioner to work in our Home Nursing Team. This is a "pioneering" role with an opportunity to develop and implement new policies and programs related to in-home care,...
Nursing - Advanced Practice
ALB00288381 Requisition #
As our new Occupational Therapist I, you will be trained and supported by motivated healthcare professionals who are looking forward to welcoming a new colleague to the team. You will use a family-centered approach and develop positive,...
Occupational Therapist
ALB00288434 Requisition #
Your Opportunity:Do you thrive on doing leading edge research and program planning? Do you prefer working from a home office environment? As our new Complex Care Support Team Nurse Practitioner (CCST NP), you'll use your skills and knowledge in...
Nursing - Advanced Practice
ALB00266351 Requisition #
Your Opportunity:This is a Full-Time Position in the Respiratory Department at the Northern Lights Regional Health Centre in Fort McMurray. You will receive a wide range of experience as you cover all areas of the hospital. You will: Provide patient....
Respiratory Therapist
ALB00285162 Requisition #
Your Opportunity:Lac La Biche can be found approximately 220 km northeast of Edmonton. It features a population of nearly 2600 people with agriculture, forestry and oil and gas as the dominant industries in the area. There are trails ideal for...
Audiology/Speech Therapy
ALB00226472 Requisition #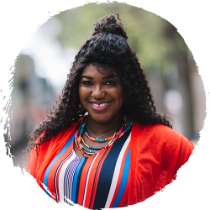 Together, we do amazing things every day.
Imagine a supportive employer, a career that fits your lifestyle, and endless learning opportunities. With Alberta Health Services (AHS), you can have all of that, and more.
Since 2017, we have been recognized as a top employer for our efforts to create an innovative and diverse workplace that values the contributions of our employees.
No matter what your role, working with us is about making a difference – every day!